Now booking Fall 2017 – Spring 2018 School Visits, Nature Center Programs, Writers' Workshops, Illustration Lectures. 
For Children (Schools, nature centers, Girl/Boy Scout troops, summer camps)
A) Grades 1-3 STEAM – Natural Science  (30 – 45 mins per session)
A natural science book reading with projected slides, followed by (choose one):
What Does the Fox Say? We'll listen to real fox sounds and learn to imitate them. Earplugs recommended for teachers!
Let's Draw a Fox! Using basic shapes, colors and textures, students will learn how to draw a fox while observing the similarities and differences between foxes, dogs, cats, and wolves. Handouts available upon request.
B) Grades 3-6 STEAM – Natural History, Environmental Science (45 – 60 mins per session)
A natural science book reading with projected slides, followed by an interactive presentation about a science illustrator's process (choose one):
The Science Detective – how and why a science illustrator collects reference and images to help create accurate illustrations (and what happens when they don't bother!)
The Evolution of an Illo – Where do all those illustrations come from? How do I get my ideas? I'll use one example illustration from one of my books to show the entire process, step-by-step, from note-taking, thumbnails, to final color art.
C) Grades 4-8 STEAM – Environmental Art & Science in the Field (60 – 120 mins) 
Guided Nature Walk After a natural science book reading, we'll go into the field searching for signs of wildlife—dens, nests, scat, and prints. Students will learn to use a nature journal to record their findings. Limited to 20 participants with adult supervision. A supply list will be provided in advance. Weather permitting.
 BOOK NOW
---
For Adults

The Art and Craft of Nature Writing
Discover nature and stories through guided observations, research, and mentoring.
In order to help children and young adults foster a connection with the natural world, we must be truly connected as adults. We owe it to the world – the Earth – to share this connection, this gift with our children.
It is our responsibility to meet our children where they are, cut through the noise of their daily lives, and appeal to their natural sense of wonder. Our work is an invitation, and it must be evocative. To accomplish this, let's take a few days away from our own distractions and blaze trails together through these deep, dark woods. Let's connect with nature in the 1,300 acres of land surrounding the Highlights Foundation's retreat center.
Our workshop for nature writers and illustrators offers four days of immersion in the art and craft of writing about the natural world. Through nature-journaling workshops, lectures, one-on-one manuscript critiques, and ample writing time, this workshop will give you the tools and insights you need to create engaging children's books.
This workshop will help you:
Use basic tools and techniques for nature observation and journaling
Identify solid nature story ideas for various children's publishing markets
Work with experts to improve the accuracy and depth of your writing
FACULTY &
SPECIAL GUESTS (more TBA)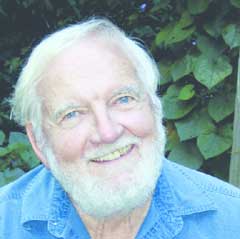 Begins Sunday, October 8 with dinner and ends Wednesday, October 11 with lunch, followed by an optional tour of Highlights for Children and Boyds Mills Press at 1:30 p.m.
Registration is on a first-come, first-served basis. All-inclusive! Includes transportation to and from the Scranton airport, lodging, all meals, unlimited snacks, beverages, and wireless Internet access.
---